Your CLOUD business transformation platform 
NoCloud is a platform for creating geographically distributed services through the utilization of hardware back-end systems and virtual infrastructures, encompassing private and public clouds, while facilitating essential processes like deployment, provisioning, self-service capabilities and usage accounting.

Complete.

Comprehensive.
Multifunctional.
ADMIN AREA
for internal processes and setup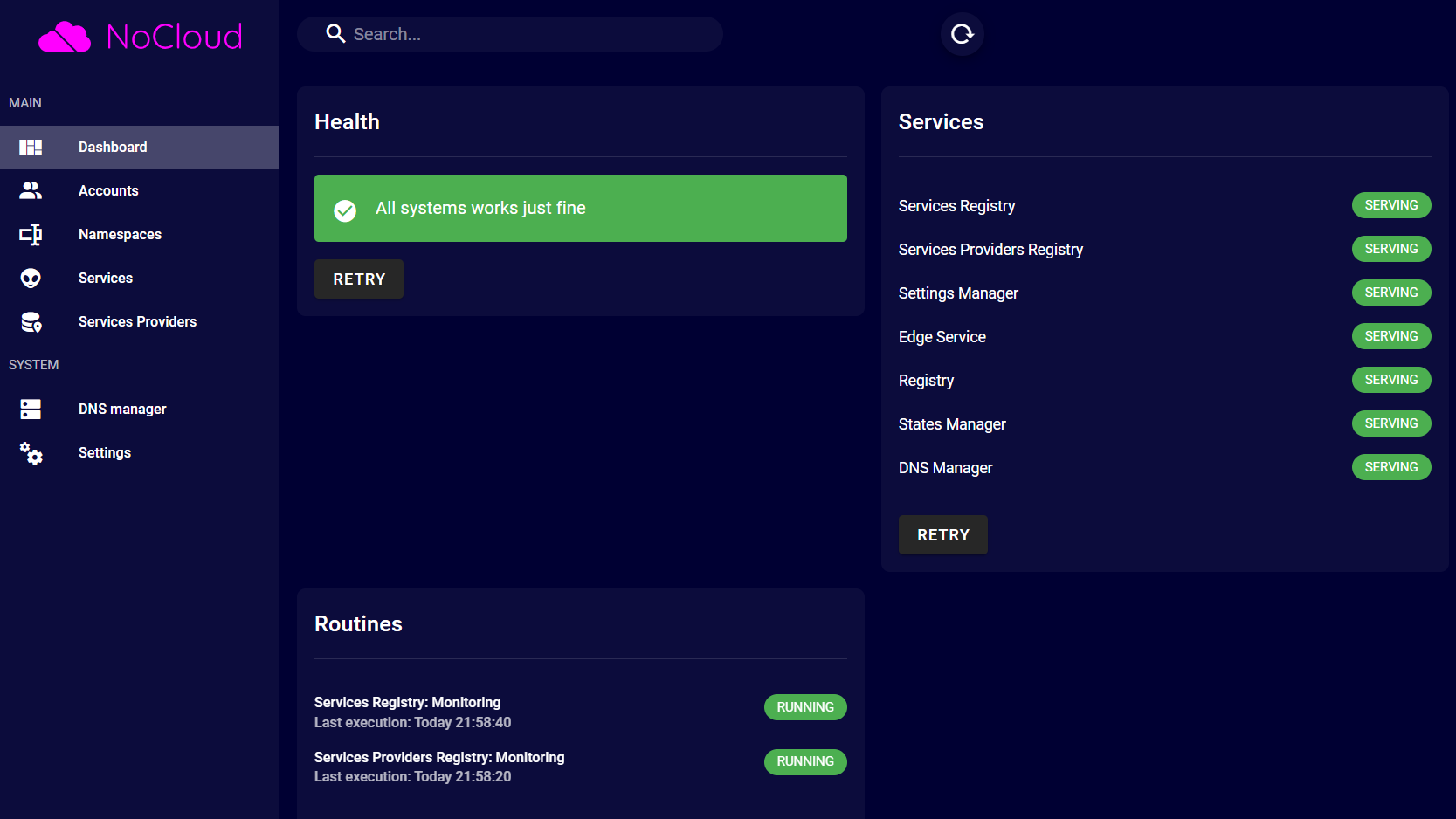 CUSTOMER'S APP
for your Client's best user experience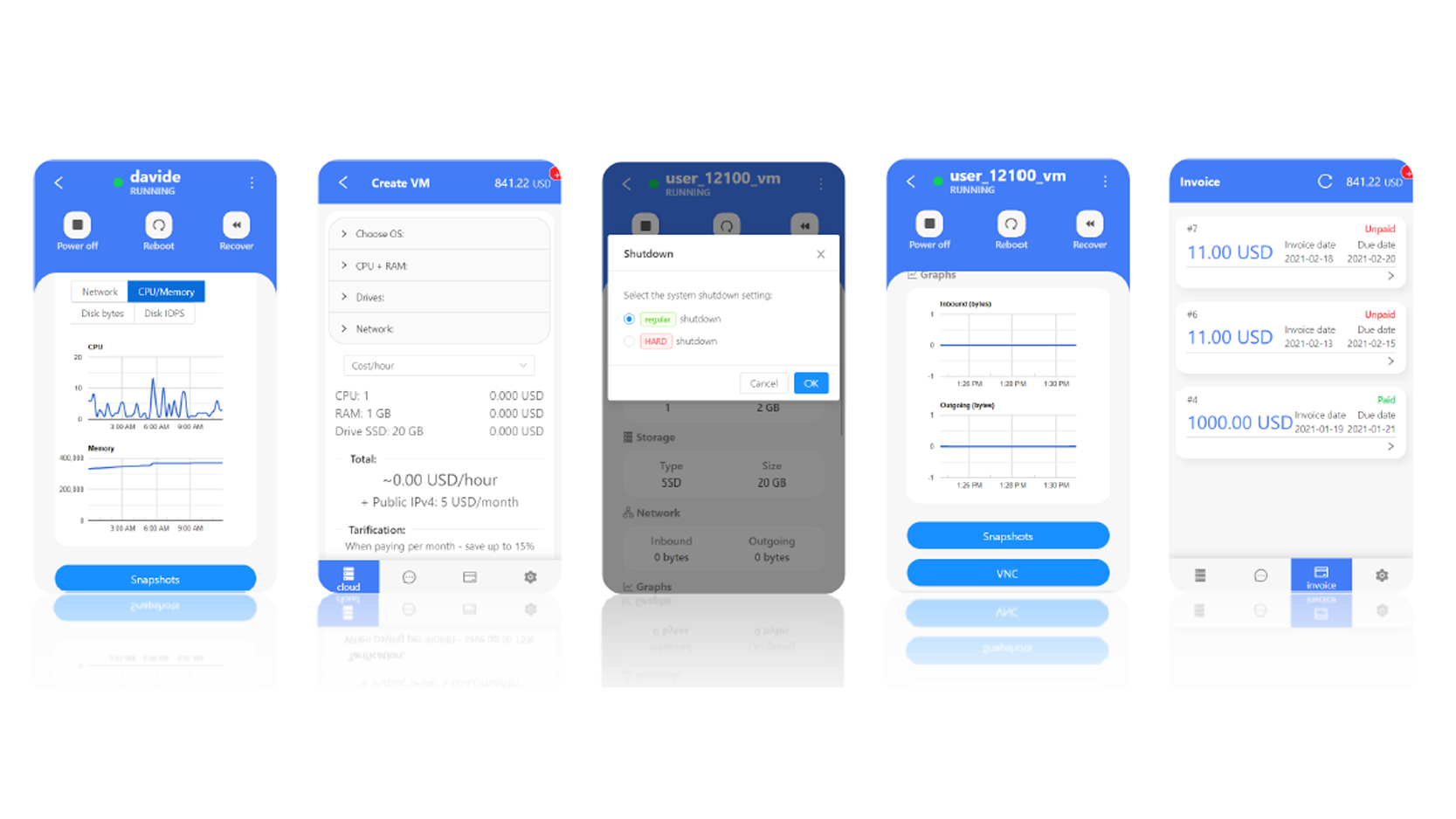 Manage all internal processes and configurations through the user-friendly, functional and convenient NoCloud Admin area
SELL ANY DIGITAL SERVICES IN A WAY YOU WANT TO.
NoCloud implements different scenarios for business management and monetization
Recurring Billing
Sell subscription-based services
REGULAR PAYMENTS
Automate regular payment processes
USAGE-BASED PRICING
Offer pay-per-use Cloud services
INTERNATIONAL MARKETS
Spread your services worldwide and use vendors services from anywhere
Multi locations management
NoCloud platform offers building and growth of geographically distributed cloud deployments for your clients. You can connect and provide your digital resources and services from different geographically distributed data centers location in different countries providing wide range of services to customers located anywhere.
NoCloud helps startups and companies to scale their ISV business globally and increase sales through the global partner channel framework.

discover multifunctional toolkit
OPEN CORE ARCHITECTURE
Flexible open architecture of the NoCloud core allows to integrate with any cloud orchestrator. Current integrations includes OpenNebula and Proxmox orchestrators
HIGH LEVEL ACCESS SECURITY
Connect to NoCloud without port forwarding, no dynamic DNS, no VPN, no external access to Orchestrator. NoCloud can be connected to any infrastructure with custom networks regardless of network or location or firewall rules. You can also connect through 5G/LTE networks.

DIGITAL SERVICE PROVIDER TOOLS
Open NoCloud core architecture and the availability of API and CLI tool allows quick development of protocols and drivers for connecting. Ability to develop connectors and modules for 3-rd party software reselling modules directly to the user's cabinet: antivirus software, hosting panels, digital subscription products, etc. Evolving from traditional hosting business to fully operational Cloud service digital provider with high margin VPS, containers & storage and other added-value digital services. 

MULTI-NESTED ACCOUNTS
NoCloud core provides functionality of creating and managing hierarchy of multi-nested accounts. Sub-accounts with different levels of access to different functions of the user's application can be generated directly from your account in the application.
WEB-HOSTING INTEGRATION
Integration with hosting service providers. Ability to integrate with hosting solutions from market leaders within the framework of Affiliate programs.

NoCloud is a fully Cloud-Native solution which can be deployed onto any container-based environment (Docker, Kubernetes, etc).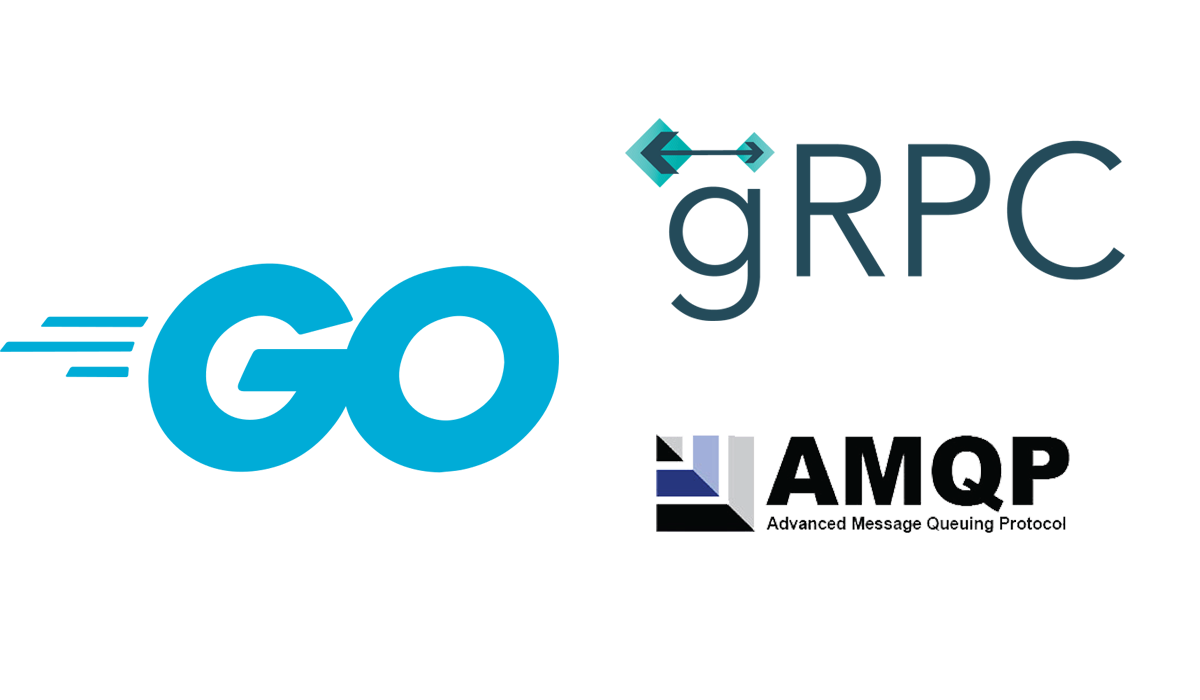 The NoCloud Platform is fully-written in Go and runs perfectly even in tiny environments. Though, all components are scalable, communicating over gRPC and AMQP resulting in zero-latency.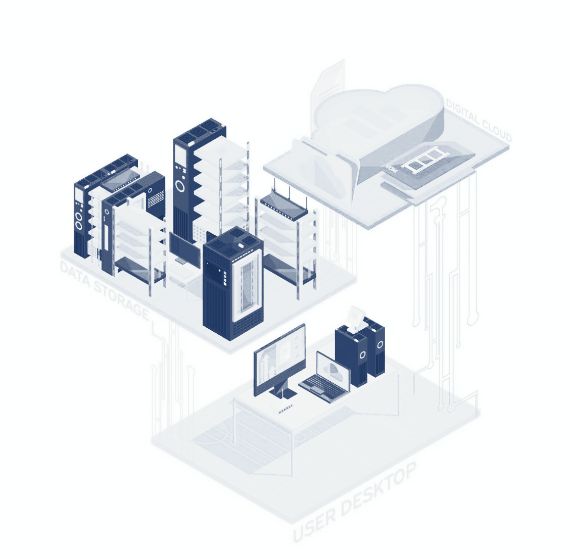 Enables service providers to sell faster and easier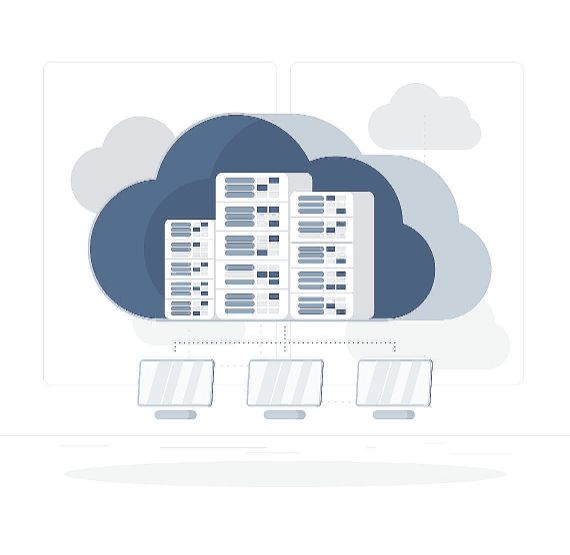 Allows to be global by offering geographical distributed locations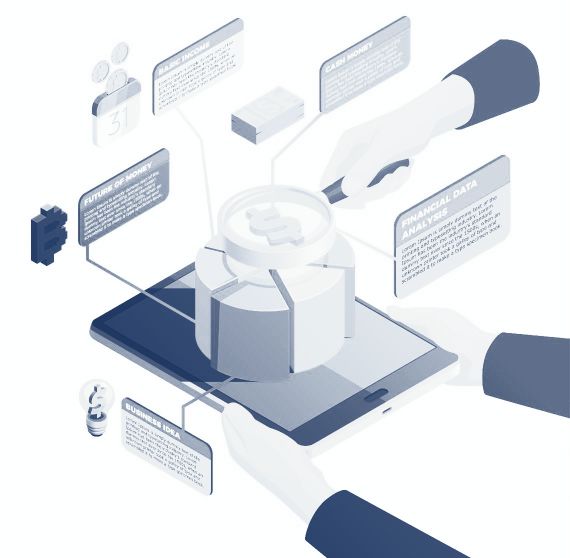 Adds secure self-service & flexible billing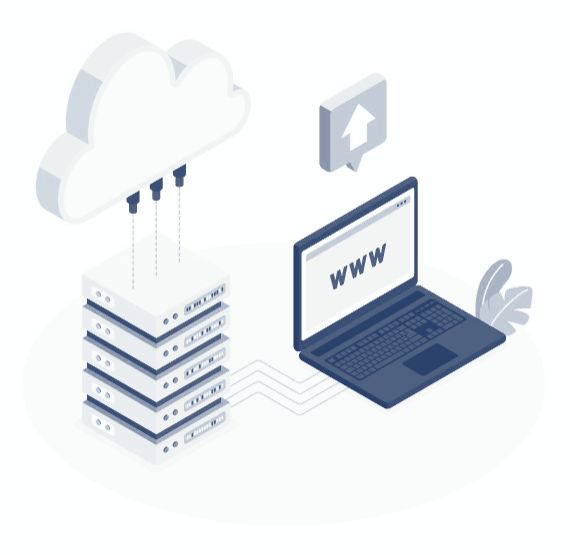 Creates a true cloud experience, reduces manual efforts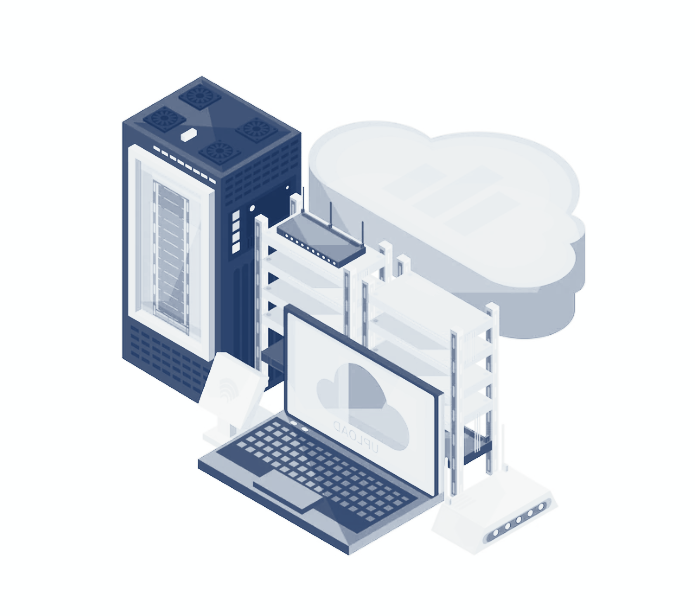 Evolves from traditional shared hosting to high margin VPS, containers & storage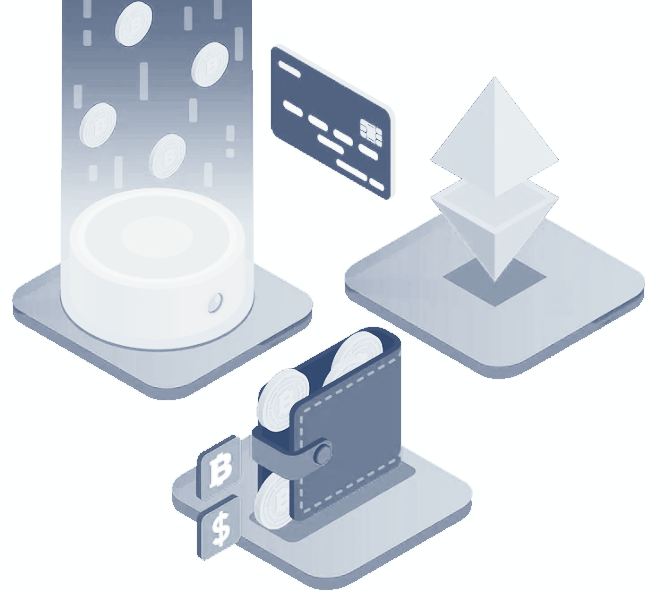 Monetizes your own services and integrates additional added value services for your clients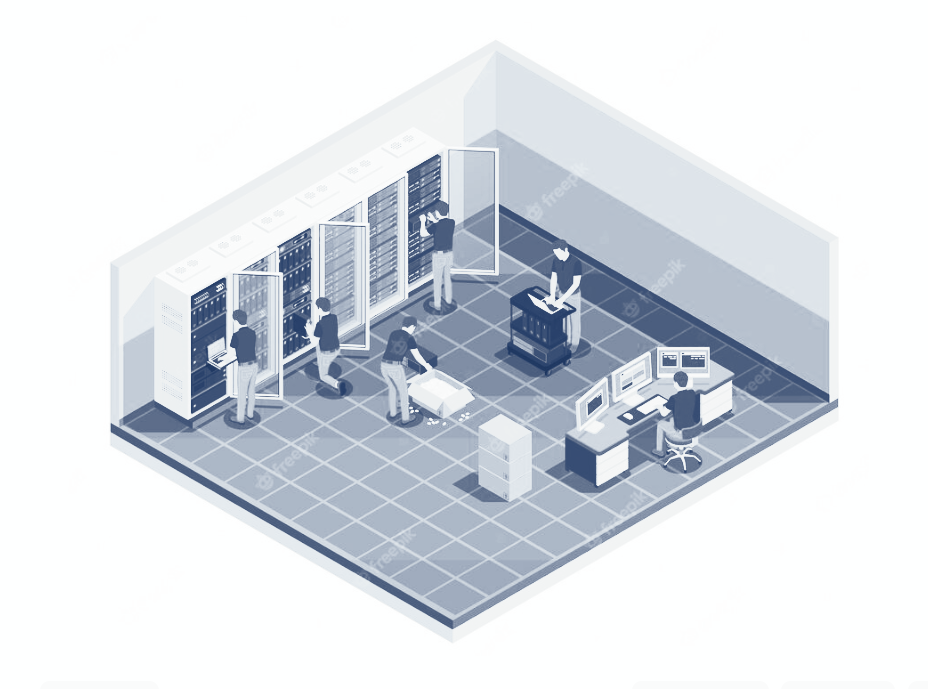 Deploys virtual machines with managed software per your clients requests
Pre-packaged clustered solution available for automated installation (Kubernetes-as-a-Service with Multi-Cloud Availability)
business solutions based on nocloud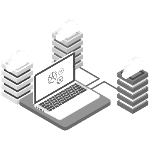 hosting provider business
You can start your web-hosting business whether you have your own hardware or want to resell cloud resourses from data-centers all over the world.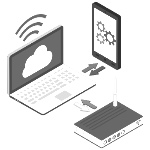 subscription based business
Sell services and manage subscriptions on them easily.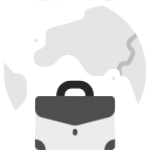 service provider business
Launch your digital service providing business based on reliable and multifunctional platform, that has a variety of ways to grow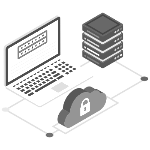 private cloud
Organize isolated cloud infrastructure for your business from scratch. Scalability and resource allocation is only limited by your company's needs and server capabilities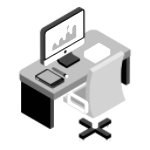 Industrial IoT Solutions
Create and build your Industrial IoT solutions based on our secure platform to support monitoring, maintenance or production operations in real-time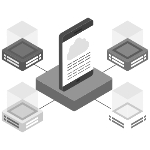 reselling business
Enable multi-vendor cloud sales to your customers with automated service order, billing, provisioning, management, and reporting.Get profit from the resale of software and services from global distributors and vendors
Contact Us
Let's chat on how we can be useful for your business needs
and even digital dreams realization!